Restore Your Smile at a Calgary Denture Clinic
Westside Denture Centre has called south west Calgary home for over 25 years and has built their reputation on quality and compassionate denture and implant denture care. We are excited to now be offering online virtual consultations.
This exciting new technology allows patients to meet the Denturist they will be seeing and ask questions in the comfort of their own home, before even setting foot in the office.
The Westside Implant Denture Centre situated in south west Calgary services not only the Signal Hill area but also other near by areas such as:
Christie Park, Aspen Woods, Westhills, Sienna Hills, Strathcona Park, West Springs, Discovery Ridge, Coach Hill, Patterson, Wentworth, Glamorgan
Westside Implant Denture Centre's reputation stretches well past the city limits to the areas of Springbank, Cochrane and Canmore. After 25 years the clinic has become a destination and being near downtown Calgary people come from all areas like Mount Royal, Richmond, Glenbrook and Killarney.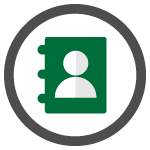 Do you want to improve your smile?
Do you have a dental concern?