Jody L. Nelson, DD
Restore Your Smile at a Calgary Denture Clinic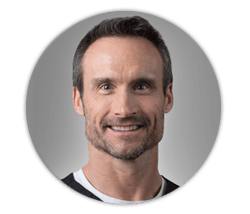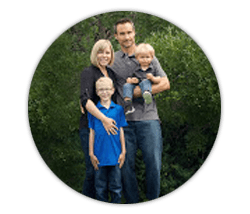 Mr. Nelson has been in the Dental industry for over 30 years. He began his dental obsession at
the early age of 12 when he loved going to the Dentist because of all the "cool" instruments.
After graduating with honours from high school in Calgary, Jody went directly into the Dental
Technology program in Edmonton in 1989. After mastering the technical and artistic aspects of
denture fabrication Mr. Nelson then furthered his studies at the University of Calgary.
Wanting a career that blended both his artistic passion for creating custom dentures as well as
his pure enjoyment of meeting a melting pot of people every day, he went on to specialize in
the discipline of Denturism and graduated with honours from the Denturist program in 1996.
Mr. Jody L. Nelson, DD shows no signs of slowing down as his thirst for knowledge in the ever-
changing world of dental implants has kept this childhood obsession alive after all this time.
Mr. Nelson is the former President of the Denturist governing body, The College of Alberta
Denturists and previously has held Council positions for 6 years.
Jody is first and foremost however a proud father and husband. He enjoys teaching his sons
new things every day and finds he learns many lessons in return. Spending time with his family
and drawing with his son Carter, are a couple of the more calming indulgences in Mr. Nelson's
life. As for extracurricular activities Jody likes to draw, camp, wake surf and snow ski in his free
time… when the DIY list around the house isn't too long.