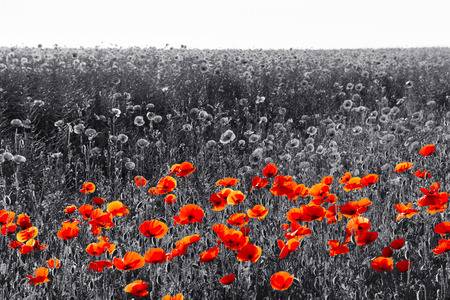 It's important not to forget the sacrifice our Armed Forces have made and continue to make for us, and there are many ways we can honour them. Here are just a few:
Wear a Poppy – You'll usually see a lot of people wearing poppies for about two weeks leading up to Remembrance Day to show that they remember and support Canadian troops and veterans. Poppies were a common sight on the battlefield. You can find people handing out poppies at grocery stores for donations that will benefit our veterans.
Visit a War Memorial –There are several war memorials across Canada that you can visit, like Calgary Soldiers' Memorial, the Tomb of the Unknown Soldier or The National War Memorial in Ottawa, The Halifax Memorial, or The Victoria Memorial in British Columbia.
Send a letter – Write to Armed Forces members or veterans and thank them for their service through the Postcards for Peace e-cards. You can send one to a veteran, or those still serving, from the Veterans Affairs Canada website.
Take Two Minutes – Pause for two minutes of silence to honour, reflect on and remember our soldiers at 11:00 a.m. on November 11th.
Visit the Military Museums – The Military Museums in Calgary is Western Canada's largest tri-service military history, heritage, art, research, and educational institution.
6. Donate – Donations to the veterans that have given to their country is so very important. These men and women gave everything to keep us and our families safe. Making a donation when getting a poppy or to your local legion or even your time at the Veterans Food Bank! Anything to help of Military Service Men and Women is a great way to show your support.