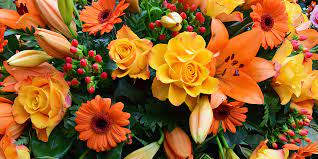 Here are a few tips for making the most of you garden this spring:
Work on your soil
Soil is the foundation of any good garden.  Compost to create soil that is healthy. Once you have healthy soil you get better disease resistance, stronger roots on your plants and stronger growth patterns on the top where the leaves are.
Generally, you'll want to add compost into your planting beds before the start of the growing season in late spring. You can also add about three inches of lightweight (as opposed to heavy and wet) mulch over top of an established garden. If you're concerned about your plants not growing through, make it less dense in those spots.
Don't crowd your plants
The biggest thing gardeners do is they overplant. They see a cute little juniper in the pot, buy five and put them really close together so they look like they're supposed to when they're mature. They don't realize is how much that juniper is going to spread.
Don't plant too close to your house
People planting too close to their homes and not allowing room to grow.
Before you plant, consider things like the width and height that your plant or shrub will grow to and try to avoid the overhang from your roof, which can drip down water and erode your plant.